Downtown Bristol Blog
The Arts & Entertainment District is hosting the 5th Annual Student Art Gallery in Downtown Bristol. In an effort to "Cultivate Bristol's Creativity," the district has invited the local schools to help us beautify our community by providing art to decorate the front windows of the former Hayes Furniture Building on State Street.
"The Student Art Gallery is very important to the A&E District," says Ben Collins, Art in Public Places board member. "The presence of quality original artwork downtown is both something to be enjoyed by our citizens and also a way to communicate to visitors our appreciation of modern art, which can really impress potential new businesses, tourists, and more."
Each school or group that participates has a month-long period to display their students' art in the space. The third gallery of art went up yesterday, showcasing art from students in the first through eighth grades at Saint Anne Catholic School. Saint Anne offers art to students from Pre School through the Eighth grade and has an art club that meets weekly after school
Paulette Leonard's student's artwork is a sampling from a variety of different projects for each grade. First grade art is inspired by Paul Klee's "Fantasy Fish" and is an oil pastel resist of a fish theme. "Second grade begins the year drawing animal habitats and learning how to create a composition that shows foreground, middle ground and back ground," Leonard says. "Students choose from a variety of mediums when deciding how to add color to their pictures." Third grade designs and paints a landscape based on personal experience and uses planetary symbols to create a colorful drawing using soft pastels dipped in sugar water which intensifies the color and keeps it from smearing once dry.
Saint Anne fourth graders learn how to draw three dimensional forms and shade a still life set up in the classroom. Fifth grade designs a "Chromatic Quadrant" that visually explains the color wheel. "These examples show primary colors, secondary colors, complementary colors and blending analogous colors," Leonard says. Seventh grade paints their "Shadow Painting" designs using tempera paint in a monochromatic color scheme. The shadows are traced directly onto the paper from cast shadows outdoors. "Overlapping the cast shadows makes this composition from nature more abstract," she explains. Eighth grade uses the art work from Frank Stella to create their relief sculptures cut from insulation foam.
Artwork by the students from Saint Anne Catholic School will be on display at the Hayes Furniture Building until February 29, 2016.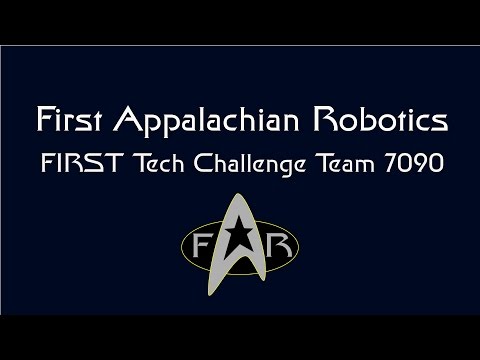 Downtown Bristol Events
February 3 | Birthplace of Country Music Museum
Be part of the live audience for WBCM Radio Bristol Sessions this week at the Birthplace of Country Music Museum. It's free! Can't be there? Listen live on the air at WBCM 100.1 FM in the Bristol area, through our website, or our on our mobile app for iPhone or Android.
About Bryan Ritchey
Born and raised in Georgia, this talented pair imitates and modernizes folk music to a rejuvenating degree. Their sound exhibits skilled and articulate guitar picking honed in the dive bars of Atlanta over rolling Julliard-trained bass lines. Expect chilling harmonies, unbridled enthusiasm, some wholesome tunes and a sincere performance
For more information visit brianritcheymusic.com.
February 6 | Blackbird Bakery
Join Blackbird Bakery for some great jazz music with The Matt Hall Quartet. It'll be a great evening of fun! Matt is originally from Kingsport, TN, and he is currently a freelance musician in San Diego, CA and formerly a United States Marine Corps musician. Matt Hall is a Michael Rath Trombones Performing Artist
February 7 | Shelbee's Vintage Cafe
Join Shelbee's for a great game, fresh food and choose from over 35 craft, domestic and import beers.
February 12–13 | A Work of Art Gallery & Gifts
Encaustic painting, also known as hot wax painting, involves using heated wax to create artwork using special tools to sculpt and paint with the wax. Other materials can be encased or collaged into the surface using the encaustic medium to stick them to the surface.
Encaustics 2-Day Workshop: Basics 101 will be held Friday-Saturday, February 12-13, 2016 from 10am-4pm. Instructor Joy A. Lawson will teach you the skills you need to continue making encaustics on your own. Class is $250 and includes all supplies and tools needed. You can bring your own objects to embed in your work, and you'll leave with a masterpiece ready to frame!
On Day 1, you'll learn/experiment with:
using the right tools
using appropriate surfaces
laying down base wax and colors
fusing layers and color-setting
eliminating air bubbles
making heat gun/torch patterns
On Day 2, you'll learn/experiment with:
creating textures
creating lines
using stencils and stamps
building dimension
exposing lower layers
creating direction and movement
Register and pay by Friday, February 5, 2016! To register and pay, visit A Work of Art Gallery & Gifts in person.
Questions? Ask Joy: joysjoy1000@gmail.com or 928-951-0246, or visit www.joysjoy.net.
March 24 | Birthplace of Country Music Museum
You're invited to Believe in Bristol's 7th Annual Downtown Showcase: A Night at the Museum – a murder mystery themed party!
Your presence is requested at the A-list party hosted by Believe in Bristol on Thursday, March 24th from 6-9 pm at the Birthplace of Country Music Museum. While socializing and schmoozing with country music legends, careers will be made, secrets will be revealed, scandals will be broken and a homicide will happen.
With a V.I.P. victim and all legends suspect, you will be called upon to find the criminal by cracking this tragic event.
Will it be a super-fan, overly excited to meet their favorite star? A livid lover who has been pushed too far? Or possibly a legend who is jealous of the fame of another?
As the night unfolds, so will a web of lies and scandals intricately woven to point you to a killer. It is up to you to uncover the clues or the culprit will remain concealed!
Come walk the line for A Night at the Museum full of mystery, celebrities & scandal.
Also Coming Up
More Upcoming Events »
Community Notice Board
Through February 9th
Nothing says "Happy Valentine's Day" like a delicious cupcake from Blackbird Bakery, and that cupcake tastes even sweeter when it helps working, uninsured individuals access quality, compassionate, charitable health care. Healing Hands Health Center is now accepting cupcake orders for their 6th Annual "Sweets for the Sweet" Cupcake Fundraiser!
Each donation helps underwrite the cost of patient care expenses, which include medical, dental and vision services. Your generous donation of $50 will include a hand delivered cupcake surprising the person of your choice on Friday, February 12th, a personalized card with your special message and a note saying, "a gift has been made to Healing Hands Health Center in your honor". Cupcakes are beautifully designed and graciously donated by Blackbird Bakery of Bristol, Virginia.
Click here to download the Sweets for the Sweet order form.
Spring 2016
Join River's Way and support the work of youth with disabilities in Bristol! River's Way worked with Bristol Tennessee City Schools and with Bristol Virginia Public Schools to establish Cafe Central in December 2015. Its primary goal is to give students with disabilities the opportunity to develop workforce skills. Cafe Central enables students to learn how to prepare and serve food to the general public. The cafe also teaches students how to work as a team in accomplishing a very challenging task!
Cafe Central serves delicious meals every Thursday and Friday during the school year with the exception of the third week in each month. Lunch includes soup, a sandwich and/or a salad and a dessert. In many cases we use produce from our own planted and harvested gardens in preparing the lunches. The cost of a meal is $5.00 and it includes coffee and tea. You would be hard pressed to find a better deal. You receive a great lunch at a great price and you help students to become skilled and productive workers in the process!
To sign up, go to www.bit.ly/bristolcafe. Cafe Central is located at Central Christian Church in Bristol, TN.
Cafe Central Menus, Spring 2016
February 4 and 5: Kalechiladas, Zesty Garden Slaw and Homemade Dessert
February 11 and 12: Turnip Soup, Crispy Ham and Garden Herb Bread and Homemade Dessert
February 25 and 26: Creamy Carrot Soup, Thai Chicken Wraps and Homemade Dessert
March 3 and 4: Pesto Turkey Paninis, Massaged Kale Bacon Salad and Homemade Dessert
March 10 and 11: Egg Drop Soup, Asian Lettuce Wraps and Homemade Dessert
March 31 and April 1: Spring Chicken Soup, Basalmic Beet Salad and Homemade Dessert
April 7 and 8: Roasted Carrot Soup, Chicken Salad Wrap and Homemade Dessert
April 21 and 22; Garden Medley Wrap, Lemony Sugar Snap Peas and Homemade Dessert
April 28 and 29: Spring Pea Soup, Gourmet Grilled Cheese Sandwiches and Homemade Dessert
May 5 and 6: Roasted Cauliflower Soup, Strawberry Spinach Salad and Homemade Dessert
Through February 5th
Click here to view weekly specials.